Blue Fender Wrap - 24" x 200'
Blue Fender Wrap - 24" x 200'
Description:
This is the number one most asked for product we get asked about.
"What is that blue wrap you use to protect the cars?" and "Where can I get it?" 
So instead of fielding email after email and comment after comment we decided to just sell it.
Each roll comes in 24" x 200' (That's 2 feet by 200 feet)
Collections
Best Sellers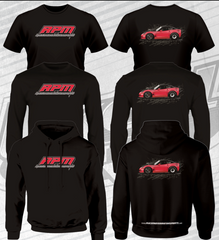 Red "Race Proven Motorsports" emblem on the front. Red RPM C6Z06 Co...
All Bestsellers